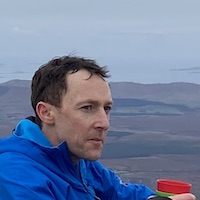 👋 Hi, I'm MikeGriffin. I live in Castlebar, a town in Co Mayo, in the West of Ireland.
I enjoy running and being outdoors. I race over a range of distances from 200m to 10km.
I work as a Senior Engineer at GitHub, building internal tools for our support team. I mostly code in Ruby, but I'm also learning some Golang. I started off with PHP and bash scripting.
You can email me at me@mikegriffin.ie, and also find me on Mastodon at @maidhc@mastodon.ie